Plumbing Service
AZ Plumbing, LLC is proud to offer a variety of plumbing services to Arlington, Alexandria, McLean, Fairfax, Woodbridge, VA and the surrounding Northern Virginia, Maryland, and DC areas. Plumbing situations can be extremely stressful.  Whether you are a residential or commercial customer, our team of experienced technicians will provide quality work at an affordable price. We offer camera inspections to diagnose the situation with a 100% guaranteed solution to any issue!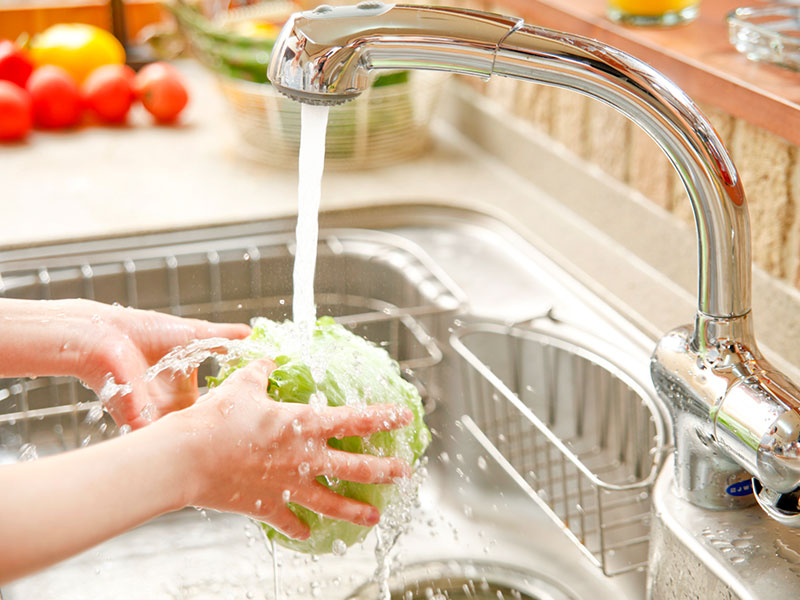 Plumbing Services
Basement water proofing
Camera inspections
Dishwasher
Drain cleaning
Faucet repair & installation
Garbage disposal
Hose bibs
House filtration system
Repair or replace main sewer line
Repair or replace main water line
Repiping complete house
Running toilets
Sewer blockage
Sewer injector pumps
Sewer repair & replace
Sink repair & installation
Slow or clogged drain
Sump pump
Tankless water heater
Toilet repair and installation
Water conditioner & softener
Water filter
Water leak detection
And more!
Water Heater Services
We offer water heater services for homes and commercial buildings. We can repair and install gas, electric, and tankless water heaters. Unsure of which system to choose? We can help select the system that will best suit your needs.
A well running water heater is one of the most important appliances in one's home, and without the best water heater service and installation team, you could be facing major issues. AZ Plumbing is the top choice for all things water heaters in Arlington and Alexandria, VA and surrounding areas. We offer water heater maintenance, installation and repair to both residential and commercial customers. With experience in gas, electric and tankless water heaters, we can guarantee you will find the perfect water heater for your home or business's needs.
Like all our services, AZ Plumbing prides its water heater service on quick and reliable results. No matter your needs, our team of professionals guarantee work that will last for years to come. Whether you need a new water heater or simply repairs on your current one, call our team today.
Emergency Service Available
Have an emergency plumbing situation? We offer 24-hour emergency service, and can take care of:
Burst pipes
Camera pipe inspections
Clogged drains
Frozen pipes
Gas leaks
Leak detection
Leaking fixtures
Running toilet
Sewer backups
Sump pumps
Water heater leak
And more!